Beginner Classes Enrolling Now! Kid's Karate in Chandler Teaches Discipline & Self Confidence!

Get Started Today!
Kids Karate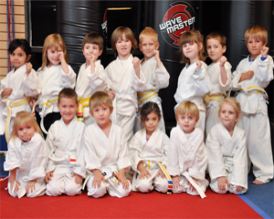 Our Kids Karate classes provide each student with the essential life skills they will need to succeed inside and outside of the dojo. Our karate program will help your child develop the ability to stand up to peer pressure and other intimidating situations.
Learn More

»
Teen Martial Arts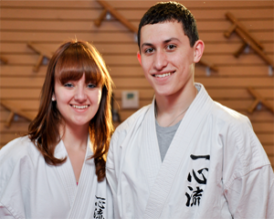 At Arizona Isshinryu Karate Academy, our Teen students train with our Adult students so they get the most out of each class. We have developed our Teen Karate class to provide your teen with rewarding benefits including self-defense skills, fitness techniques, and overflowing confidence!
Learn More

»
Adult Karate
Students find that Arizona Isshinryu Karate Academy's Adult classes increase their personal fitness levels as their self-confidence begins to soar and they learn real, effective self-defense skills. This program is specifically for teens and adults who want guaranteed results!
Learn More

»
Experience the Best Karate School In Chandler and Gilbert!
See results in no time! We are conveniently located near Queen Creek, Gilbert, or Chandler, Arizona. If you want to get in shape and learn real Kids Karate, Teen Martial Arts and Adult Karate then Arizona Isshinryu Karate Academy is the perfect place for you!